Last week in The True Tales from the Pink & Blue Trenches series- we heard about Melissa's strong passion for Elmo backpacks.  This week, I am telling you about my recent experience AND co-hosting a NEW Back to School giveaway with Home on Deranged– courtesy of my affiliate, SophiaStyle.com
Back to school preparation = homework for mom!
This year I offered to buy Hayden a new backpack and he adamantly refused to consider a change. I even tried to entice him with an LED light-up one that I KNEW the teachers would just love.  Nope.  He wants to keep his ninja turtles backpack.  Okay, that was easy. (Side note: this led to an interesting conversation with my husband about whether or not we got new backpacks each year). I honestly think I carried most of my books and transported mostly paper assignments in a very coveted trapper keeper til high school.  Remember covering and designing those brown paper bag book covers? That was the best thing ever! I digress, I think he will survive 4 yr old pre-school with his old backpack.  My niece, however WOULD not hear of this!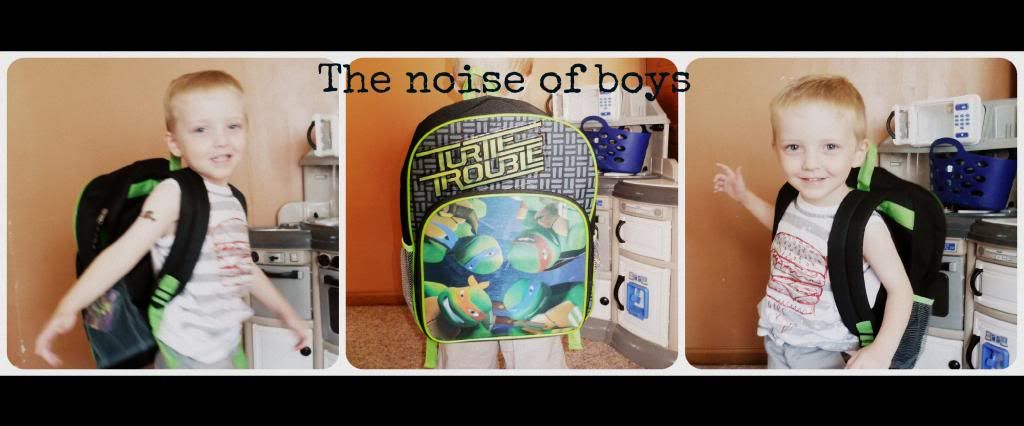 Speaking of at least my two of my nieces, THEY LOVE to TRY clothes on. Yes seriously. Those little fashionistas grab stuff of the rack and race to the dressing rooms. WHAT?  Is this a girl thing? Does anyone have a boy preschooler, who likes to shop or at least is manageable? Tell me your secrets…Obi Mom Kenobi.
Because unless it is a costume- my boys are only willing to get dressed from PJ'S to day clothes/day clothes to PJ's. I just have to hope what I pick fits.
Seriously, I want to get my shopping list accomplished and the boys just made me miserable last year.
A gal pal of mine invited me along to go back to school shopping on TAX FREE weekend. Kids free. GULP.  Dad volunteered have a "boys" day, while I braved the crowds.  YES!!!
Always the planner, I began my strategy….
Collected my coupons
mapped the best routes to the various stores
made notes on sizes/various brands and needs
packed up former clothes to make room for new ones
Seriously, it took me TWO days to GET READY to GO back to school shopping!
First stop. Starbucks. Of course.
I must say, this year the crowds were not that bad!  The worst part was the waiting in line for a register.  My bigger problem was, I planned to shop for FALL and most of the really GOOD deals were on SUMMER.  Even with coupons- I only bought 1 pair of pants, 1 sweatshirt and 3 shirts.  Most of the boys' tops had huge character graphics and logos- which, let's just say he already has stock in.  I wanted a basic casual shirt suitable for the first day of school or pictures and failed to find one.
Again I was disappointed in the variety/selection of boys clothes compared to girls clothing- however 1/4 of all in-store girls' apparel features FROZEN- so maybe I am actually lucky.
And I did enjoy my day out shopping- so I shouldn't complain!
So this is what does work for us?
Hayden will gladly tell me if he likes something he sees on a computer. BONUS! I get his feedback and he is more apt to be excited to wear it!
SophiasStyle.com features discount codes regularly, has a good selection, works with quality vendors, ships fast and always has been true to size for us!
I found a lovely v-neck fine gauge sweater (perfect for first day, photos or holiday pictures!)  I am still deciding on the shirt I want to pair it with!  I look forward to showing what we pick out in a future post!
Online shopping= no waiting for a register!  YES!
NOW!!!! SophiasStyle.com wants to make sure you are ready for BACK TO SCHOOL and is offering one lucky reader a chance to win a $50 gift code! Enter the below rafflecopter! Open to US/CAN~ends Sept. 5, 2014
SophiasStyle.com is on Facebook and Twitter!
Check them out for regular product savings and latest looks!
PLUS Shop NOW for the best selection on Halloween costumes & boutique style holiday wear!
Related Posts via Categories