My toddlers may win a battle, but the victory belongs to us… I was a terribly picky eater growing up.
In all honesty, I still could use some improvement in my overall nutrition. However, dinner with my parents… you sat there until you ate or you went hungry. There were no tantrums, negotiation or choice of meal. I sat in restaurants regularly, and I waited (without games or toys) until my parents, family and friends were done with dinner. Period.
Earlier this week, I had a dinner date with my hubby, and I think it was the first meal in a year with actual conversation. IT WAS WONDERFUL.
Let me explain what mealtime is like at our house. Everyday.
Mealtime with Henry

I will start with Henry, my 16 month old, simply because he is much easier. In fact, he is pretty easy going . Just make sure you feed him on time and keep it coming. The boy likes food. The only food I have ever seen him wince at was peaches, but he ate them anyway. Like any toddler at this age though, he gets bored easily and does not have patience to sit long- so restaurants can be a challenge. He is beginning the wanderer phase. He wants to be mobile and eat. If he finishes eating first, and he will, he will play in any remaining particles or worse. Wash his hair and face in it. He also wants to use utensils but can't seem to get it from spoon to mouth, just yet. The dog patiently waits for his seat next to Henry's highchair. More than once, I have gotten down and cleaned a floor in an establishment, after his mealtime has ended. Still he is a younger toddler and these things are all typical and understood. It gives me a lot of Instagram material.
Mealtime with Hayden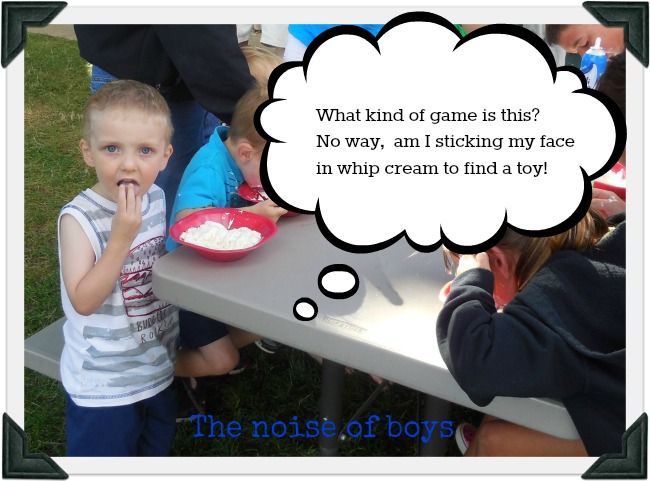 If you ever read any food related posts about my 3 year old, you may already know. His behavior is not new. Our transition to solids at around age 12 months, was not good. He would refuse foods, throw tantrums even get sick. My sister witnessed him "lock his lips" and said she had never seen a baby do that before. One brother-n-law tried to play bad cop and ended up with pizza on his walls. Another brother-n-law, who believed it was a matter of a tougher approach, ended up with this child getting sick on him. I worried about autism, at one point (though he is not on the spectrum). He just has some food quirks. It is mostly sensory related issues. Hayden won't get his hands "dirty". Spilled foods must be wiped up immediately and things need to be cut in to strips sizes, divided and never, ever "mushy". I can count about 10 foods he will willingly accept, without drama, and none of them are staples of a healthy diet.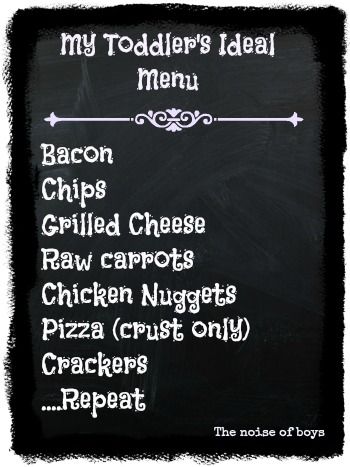 Sometimes, I wish I tried harder, earlier. It can be stressful, but I know I did my best and I definitely did A LOT OF RESEARCH. I followed the "family/friend" recommended way of "eventually he has to get hungry and then he will eat what you give him". I tried the "expert/book" recommended ways of providing a variety, and oh yeah, my favorite…"make it fun". NOTE: If I alter his food, to make it look "fun" (aside from a frozen dinosaur chicken nugget) he-will- freak- out. Most foods have to be cut in strips or shaped like a square for proper dipping ability! Good golly, if it was "touched" or mixed with another food! Many experts believe if you "ignore" the behavior it will go away. To this, I have to say, "good luck" you have not met this child, unless they mean ignore it for years. Others suggest you "hide" vegetables in things like cake and brownies, however he typically won't eat cake (It's not crunchy, remember?)
Recently, I spoke with his very easy going pediatrician, and he is happy with Hayden's growth and development. He is adequate in weight/height and is very intelligent. The doctor recommended we just give him a multi-vitamin and continue as I have been.
Provide him, a variety of nutritional items this includes whatever we are eating, and let him decide. If he has oranges for dinner, he will get his calcium from his milk later.
Do not cook him a separate meal.
Look at the week as a whole, instead of "a bad day".
Relax, no reason I can't enjoy my meal, right?
He said, new studies are often finding children with sensory issues are often" gifted" in some way later on. At first, I chuckled about that…. Hmmm… maybe it is mastery of manipulation and reading people? Really, the only way to survive these tantrum prone years is to remember…It won't be like this for long. This too shall pass. I am sure by the time he is in high school, he will eat a sandwich, right?
For now, I will just REALLY appreciate an occasional, kid-free, date night.
Do you have any tips to share? Mealtime woes, or funny stories? We would love to hear them!
Make sure to visit with Melissa from Home on Deranged, for a daily dose of laughs, fun & learning with toddler girls!
Related Posts via Categories