Recently, our family went on our annual weeklong trip to Lake Okoboji, Iowa!
My husband's family has done this since he was a child! Courtesy of his grandparents ♥
My 29th birthday (cough,cough) was on the 2nd day of the trip & Chuck surprised me with a new Nikon camera/camcorder! So….
We enjoyed ourselves at Arnolds Park Amusement Park
Hayden rode his 1st mini-rollercoaster & the log water ride with his dad! Wow!
Henry really enjoyed the carousel & ferris wheel!
Hayden caught his 1st fish!
And was REALLY upset when it moved!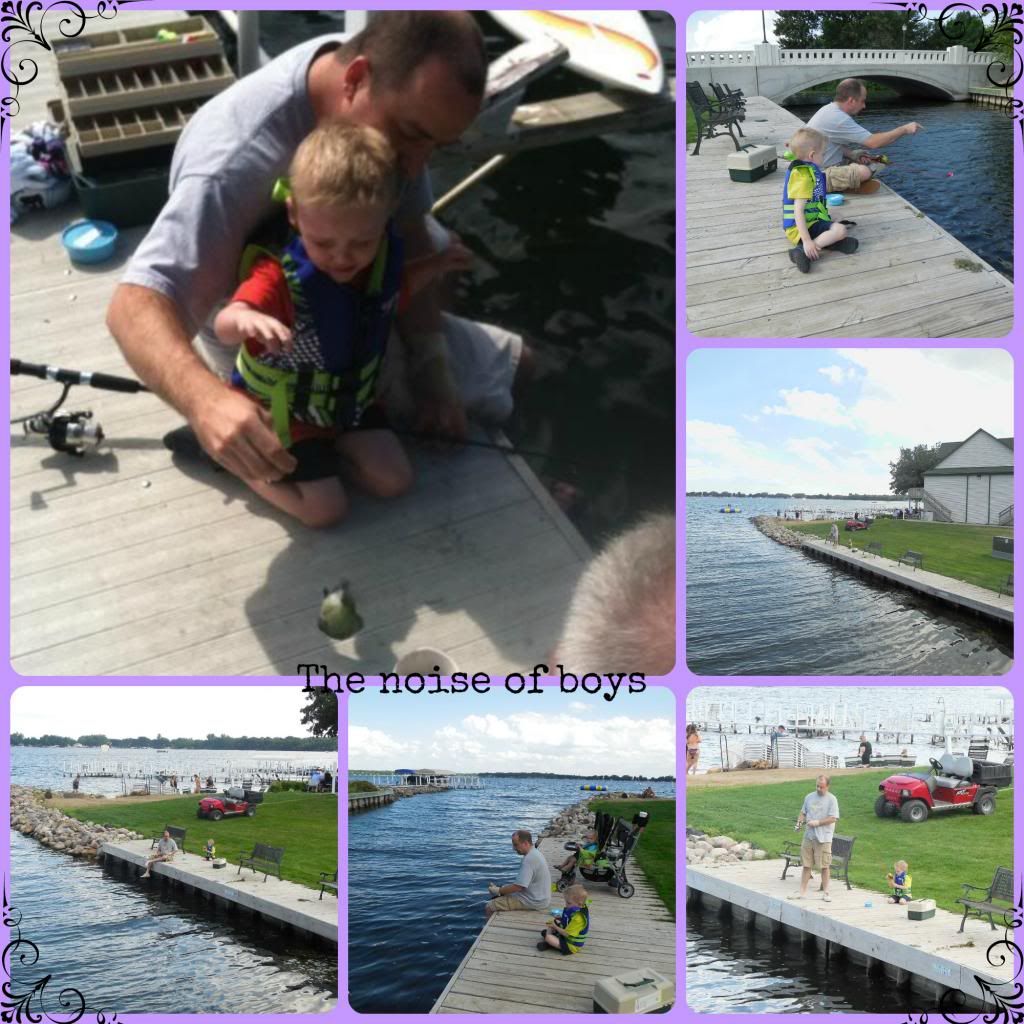 We stayed at Crescent Beach with about 30 other relatives! The "Rocketslide" was a daily highlight! The weather was perfect for swimming…every day of our trip! Hayden even rode on a jet ski with his dad, although I didn't get a photo! 🙁
I bet when you think of Iowa… these might not be the first images that come to mind!
We were so exhausted from all of the fun!
As demonstrated here. lol.
Related Posts via Categories