This week, Hayden's beloved "teddy"  went missing! Uh oh….
To find out more about this adventure…. please check out my
While researching for that post, I found pictures of both boys and their bear buddies! Awe….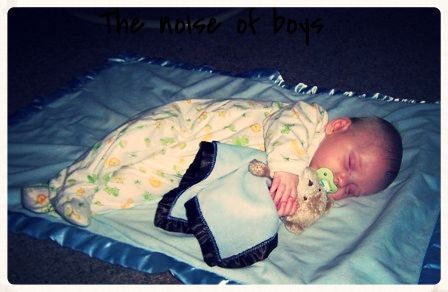 Above- Hayden at 3 months old with "teddy"
Above, Henry at 3 months old with his "teddy"
Does your little one have a special "blankie" or comfort toy? Was it ever lost?
Related Posts via Categories