So somehow I got it in my head, I was going to do some big things for the birthday(s).  Note:  We had a shared family party with cousins and included little Henry (even though he does not turn 1 until May).
Now cake alone, is huge to Henry.  Hayden, however kept asking me for a "mushroom cake"  What he meant, was Super Mario Bros. Ok.  So what I thought I would do, and how it ended…different scenarios.  Let's face it, I am just not Martha Stewart
BUT, I impressed my son. Big time.  Is it Pinterest "worthy", as I hoped? Nah… but for the last two days, he has been a really happy kid. Playing with his "Mario World"  like it is the finest of toys.  Two weeks of painting, gluing and searching for the items to complete this project. Plus three solid hours of baking, and this is how it all turned out.
THE CAKE
Originally I planned to make vanilla cupcakes and decided I would decorate the tops of them with fruit rollups (cut into circles shapes) so that the looked like mushrooms.  Then, when searching for a vanilla cupcake recipe, I stumbled upon "Twinkie Cupcakes" on Pinterest and my stomach got the best of me.  Unfortunately the frosting hardened so it was impossible to decorate with the fruit rollups. Plan B- Sprinkles
Hello?  they were still yummy!  This was my first ever made from scratch cake!  I borrowed a Kitchen Aid stand mixer and now I must get one.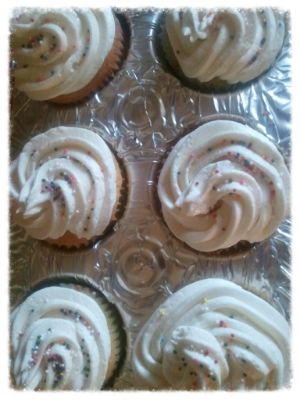 THE MARIO BROS. WORLD
My plan was to design this awesome scene to hold the cupcakes…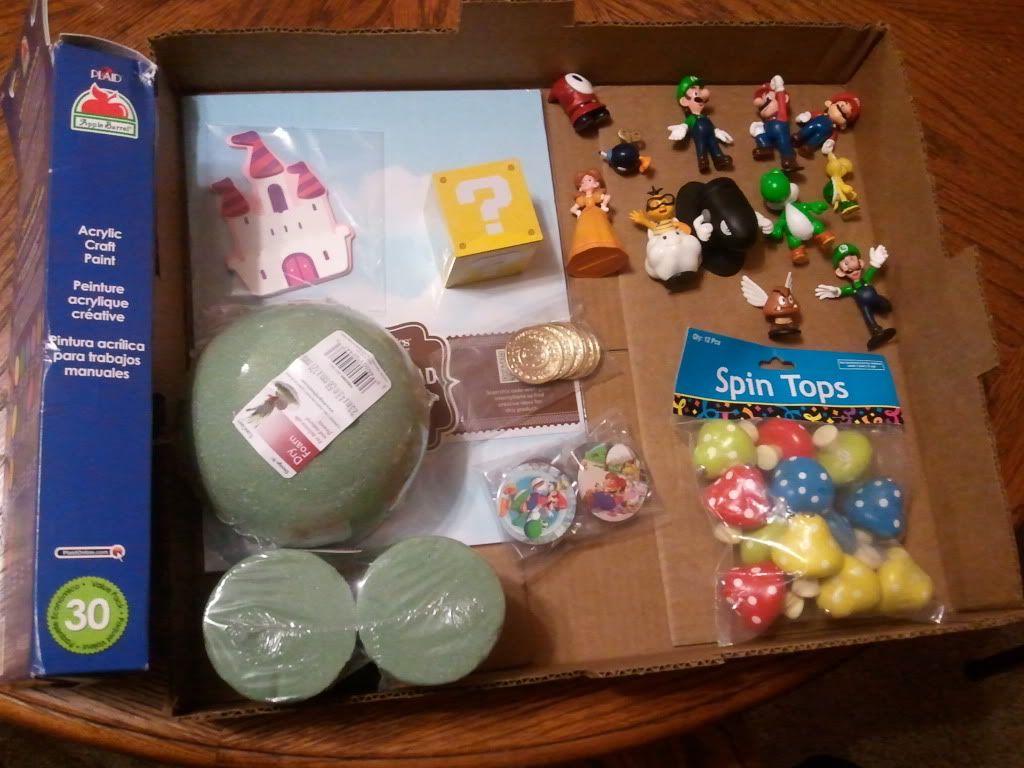 I painted and glued and painted more…. after two weeks, I worried that it was not food safe (to house the cupcakes) and decided it would be better as a centerpiece/display for the table. 🙁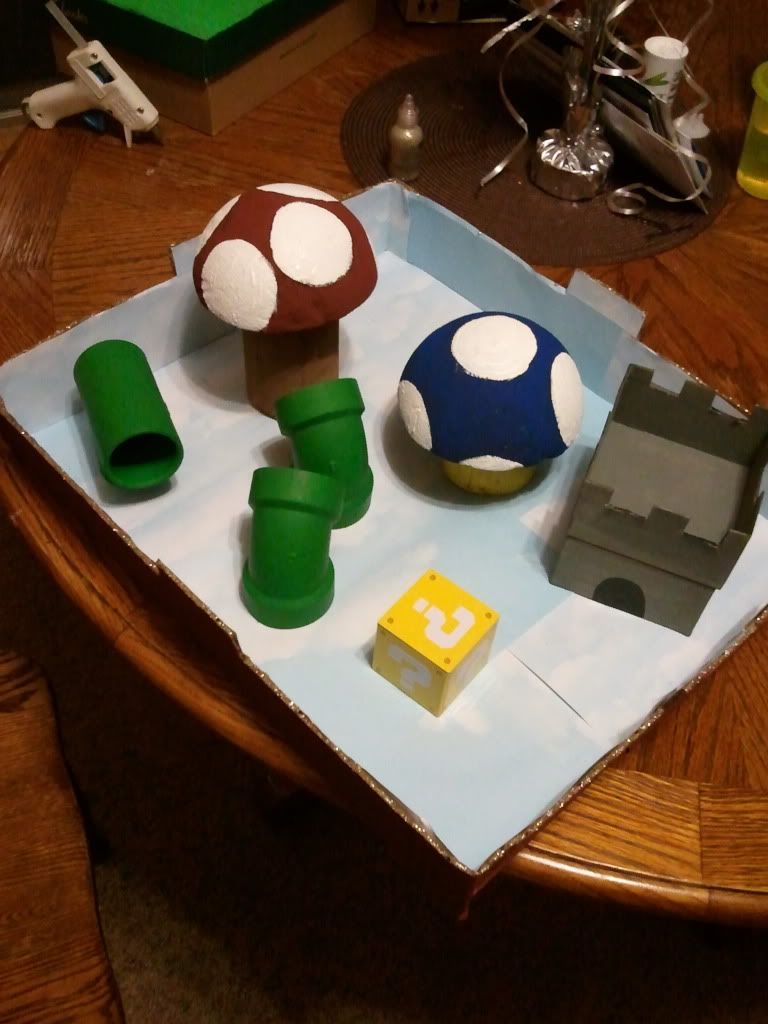 So even though I was initially disappointed, you wouldn't see some elaborate step-by-step instructions on how to make this project- we enjoyed great weather, good times, quality family time and Hayden loved his display.
Oh and Henry had a great "not quite yet birthday"… Just check out tomorrow's Wordless Wednesday to see his baby vs. food picture!

Related Posts via Categories